Inspiratory muscle training improves rowing performance: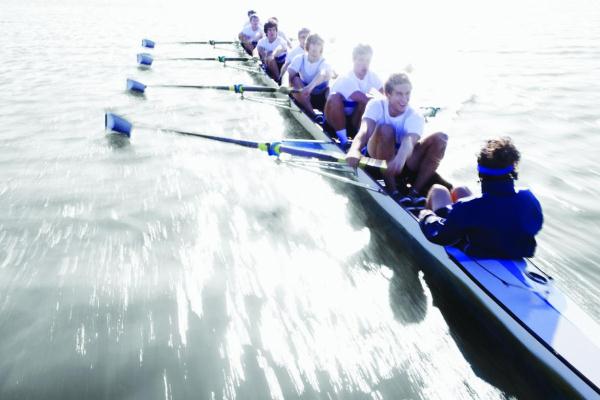 "Improvements in submaximal cycling endurance performance have been reported following 4 weeks of respiratory muscle training comprising isocapnic hypernea (Boutellier et al, 1992) or resistive inspiratory loading (Caine and McConnell, 1998). The purpose of the present study was to examine whether similar effects would be observed on maximal rowing performance.
The results indicate that inspiratory muscle training improves rowing performance on both the 6 min all-out and the 5000m time trial. As a result of strength training the recruitment level of the diaphragm will be reduced during inspiration. This may improve the performance as a result of reduced inspiratory work and the sense of effort related to this level of ventilation."
Source: S Volianitis, AK McConnell, Y Koutedakis, L McNaughton, K Backx, DA Jones.